Filati Baroni Yarn with SageZander
From Prato, Italy, Filati Baroni is a specialist in chenille and fancy yarns using cotton, linen, viscose, trevira® and acrylics.
Usually starting from Nm 0.5 and ranging up to around Nm 20/2.
The Filati Baroni partnership with Tintoria Sala allows them great flexibility on the dyed yarns with dyelots starting at 5 kilos and running up to 480 kilos. Some items in trevira® and dralon® can be dyed to give high colour-fastness for outdoor use.
Many of the Filati Baroni yarns are suitable for piece dyed fabrics. Typical examples are shown below. You can see the range on the video we made below, please contact us for colour cards or any questions you might have towards our Filati Baroni products.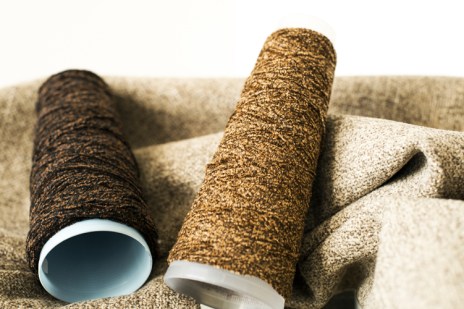 "Serving our customers with their needs at the heart of our operations."
Filati Baroni has been an upholstery and furnishing  yarn producer since 1974. Their production is outsourced to a number of partner factories, which have specially trained production personnel to give dedicated care to their choice of basic materials. This highly trained staff can ensure the best quality product is produced.
The wide range of Filati Baroni's products includes the Chenille and Fantasy yarns. These yarns are in natural fibres like cotton, silk, viscose, linen and juta, the synthetic acrylic and polyester and the flame retardant in Trevira cs.
Filati Baroni are well regarded for their fantasy yarns, which are dyed with the patented Bicolour Technology in collaboration with Tintoria Sala. With this dyeing collaboration, they have the ability to offer the double tone on all fibres. By dyeing the colour one time in one bath obtains an exclusive final result on the whole collection.
The excellent quality of Filati Baroni products constitutes towards their successful dynamic philosophy and their top quality reputation.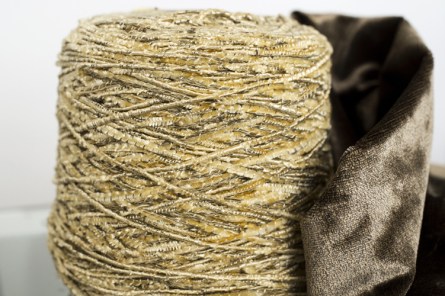 Our Range of Baroni Products