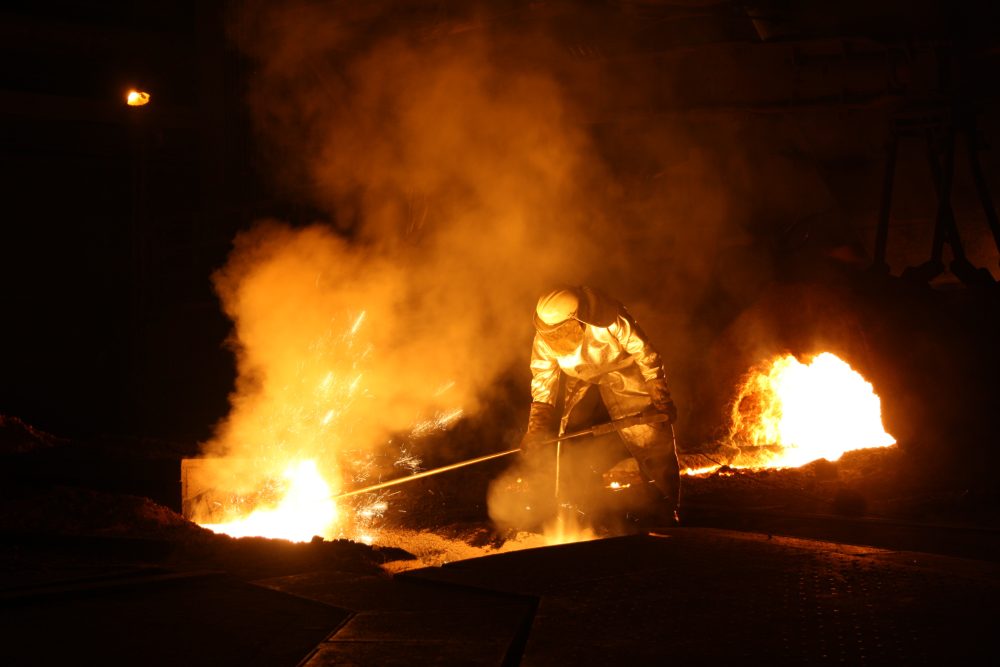 Meta-aramids are a highly versatile class of materials, with some well-known brands like Nomex®, Conex®, and NEWSTAR®. Meta-aramids are a type of aramid, a shortening of aromatic polyamide. Para-aramids are another form of aramid with exciting applications that you can read about here, with well-known brand names like Kevlar® and Technora®. Whereas para-aramids are particularly sought after for their high tensile strength, abrasion resistance, and cut resistance, meta-aramids are characterised by their outstanding properties like low thermal conductivity, low electrical conductivity, and that they do not melt at high temperatures. Meta-aramids are used in a large number of applications; firefighting garments, flight suits, racing suits, on hot air balloons, and it is even used in a paper form!
These properties of meta-aramids make them fantastically suited towards high temperature applications, electrical applications, and chemical applications. Not all meta-aramid fibres are equal; while DuPont's Nomex® may be the appropriate fibre for one application, Teijin's Conex® may be the appropriate fibre for another. You will find a number of meta-aramids below, with their examples of their applications. 
If you think that meta-aramids would suit your application, please do not hesitate to contact SageZander and we will endeavour to find a meta-aramid that will work for you. We are available at sales@sagezander.com and +44 (0)1260 295264.
Nomex® was the first meta-aramid developed and is also the most well-known, having been invented in the early 1960s. Nomex® is a relatively easy meta-aramid to dye, so it has been especially suited to use in clothing. Nomex® has been used in fire-resistant clothing for use in many settings. It is particularly well-known, for its use in fire-resistant clothing used on a daily basis by firefighters worldwide. Nomex® also protects the skirt of a hot air balloon from the intense heat and flames that come out of a burner. Most unexpectedly, Nomex® is even used in some guitars!
For continuous hot gas filtration, the maximum recommended temperature is 204°C. At 254°C, where polyester and nylon would melt, Nomex retains half of its original room temperature strength. 1000 hours of exposure to 260°C air only reduces the room temperature Nomex® strength by one third. You can read more about the technical specifications of Nomex® here.
Tayho's NEWSTAR® meta-aramid fibre is available as a raw white fibre, a dyed fibre, or as a filament in raw white and sage green. While it displays the same general properties of all meta-aramids, Tayho's NEWSTAR® provides exceptional electrical insulation, providing 20kV/mm in paper form. NEWSTAR® can also be used to produce conveyor belts that operate in high temperature environments. NEWSTAR® is also a suitable fibre for use in high-temperature gas filtration. You can read more about Tayho NEWSTAR® here.
MetaFine is a meta-aramid that can be easily dyed. It is available as a pure meta-aramid, or in two blends; it is available with 5% para-aramid to ensure protection from any thermal shrinkage, and also in a yarn with 5% para-aramid and 2% anti-static fibres. Meta HT is a high tensile strength meta-aramid that is great for those applications where strength and heat resistance over extended timeframes are needed. MetaMicro is a Filidea meta-aramid fibre that is available in very fine counts, meaning that it is suitable for the production of very light fabrics with heat and fire-resistant properties, meaning that MetaMicro is well suited to use in fire resistant garments for racing drivers. It has been used to protect racing drivers in both the Formula 1®, and the World Rally Championship®.
Tay offer a variety of regenerated spun meta-aramid yarns, which are available in their natural colour, and in a variety of dyed options. These are available between Nm 4 and Nm 14. They will twist up to 10 threads.
Tay offer Nomex®, Conex®, and NEWSTAR® yarns in a variety of blends and colours with counts as fine as Nm 100 covering applications in high performance garments and industrial fabrics.