The Leading Wholesale Yarn Supplier In The UK
SageZander LTD is a Yarn Wholesale UK Supplier, with global links serving a wide range of industrial customers from our UK offices. We are always looking to establish new co-operations that can generate new business or create business synergies.
We are warehousing high tenacity yarns in polyester and nylon. These yarns are suitable for all sorts of textile manufacture such as weaving, braiding, knitting or other processes. We sell a variety of specialty yarn materials for use in textile and composite applications, including low melt temperature yarns, antistatic yarns, and so on.
Get in touch with SageZander today for more information about our wide range of Yarns.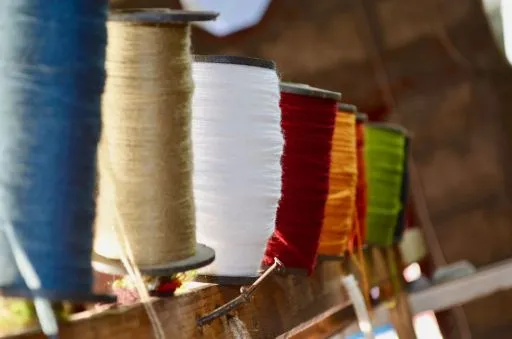 "Serving our customers with their needs at the heart of our operations."
Here at SageZander, we are suppliers of spun yarn mainly working in 2 areas:
Technical: There are different types of spinning methods, and the type of fiber used depends on the desired properties, such as heat resistance, filtration, etc.
Other Weaving and Knitting End Uses. We have upholstery yarns with good durability and flame retardant characteristics. Weaving yarns with strong environmental credentials and articles suitable for knitting.
We compliment the above with high strength sewing threads for protective clothing and the possibility to twist together both continuous filament yarns and spun yarns.
We offer Formosa's Tairyfil brand carbon fibre yarn in Scandinavia, France, Italy, Spain, UK, Netherlands, Belgium. Other carbon fibre applications, such as filament winding and pultrusion, can be critical areas for novel applications in the ever-growing composite fields.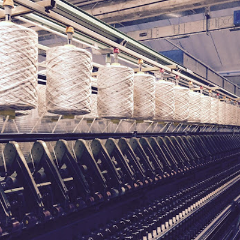 SageZander is a supplier of Tairyfil Carbon fibre yarn, and our staff works closely with the Taiwanese manufacturing facility to connect European consumers with the manufacturer. The Carbon fiber is suitable for pultrusion, filament winding, etc. Our stocks are available to support new customer sampling and regular deliveries.
The SageZander team works with Kureha GmbH by supporting their carbon fibre products division (ie. vacuum furnace insulation materials and other carbon products) and PVDF polyvinylidene Fluoride polymer business in KF polymer. 
Our team also works with partners producing insulating materials and polymers. This collaboration allows us to examine an all-round view of the markets which we serve.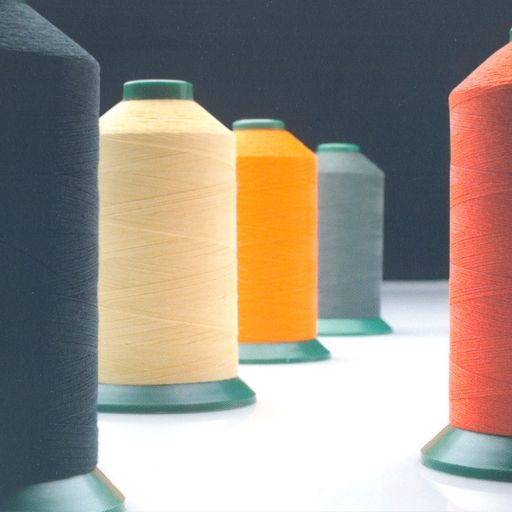 Wholesale Sewing Supplies UK
SageZander are the number one, leading Wholesale Sewing yarn supplier in the UK, Europe, and the Rest of the World. Our extensive range of products enables us to be adaptive and versatile, as well as provide a customized product tailored to your specific requirements. In addition, our EU office, Zanderire Ltd, established in 2019. This demonstrates our unwavering commitment to our EU clients.
Through this commitment and fantastic customer service, we ensure our customers needs are met at all times. Whether it is polyester yarn, materials for cotton yarn, materials for wool yarn, kevlar yarn, water-soluble yarn, or anything else, SageZander can assist.
Why Choose SageZander as Your Wholesale Yarn Supplier
SageZander LTD is a wholesale company with global links serving a wide range of industrial customers from our UK offices. We are always looking to establish new co-operations that can generate new business or create business synergies.
Our highly skilled and qualified team provide the delivery of High Quality Technical Products & High Quality Yarns across the UK and Europe. SageZander supplies a wide range of products including Tairyfil Carbon fibre yarn, Tintoria Sala, TAY and more!
When you work with SageZander, we always ensure that you are receiving yarns and technical products to the highest standards and at the best wholesale prices. SageZander is connected with many U.K. and European industrial and technical textile and composite industry processors. Hearing from fresh suppliers searching for someone to sell their products and position new advancements into areas where we can help is always exciting to us.
If you have any enquiries about using Sagezander as your Wholesale Yarn Supplier, then please contact us by giving us a call or drop us an email. We are always happy to try and help you solve your queries.
Frequently Asked Questions