Para-Aramid and Meta-Aramid Yarn
Para-Aramid and Meta-Aramid Yarn
SageZander offers stretch broken yarns from Tay which have strength and evenness advantages, especially in the fine counts, also suitable for sewing threads. Meanwhile, Filidea offers open end cotton and worsted system open end yarns.
Re-generated para-aramid fibre is also available from Tay. Also, ask us about continuous filament para-aramid yarns. We have access to some stocks usually around Dtex 1670 or 1680 flat or twisted.
Meta-aramid yarn and para-aramid yarn are suitable for filtration, protective clothing, laundry tape, etc. These are generally available on the cotton spinning system in the range Nm (Ne) 40/1 (24/1), 40/2 (24/2) to Nm (Ne) 60/2 (36/2). The usual blends are 95/5 meta-aramid/para-aramid and 93/5/2 meta-aramid/para-aramid/antistat fibre. Meta-micro is also available in fine counts suitable for undergarment and lining fabrics coming from Filidea.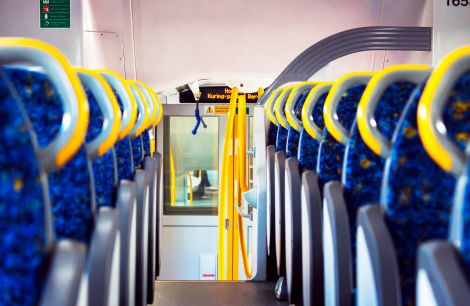 "Serving our customers with their needs at the heart of our operations."
Aramid fibers, short for aromatic polyamide, are a class of heat-resistant and strong synthetic fibers. They are used in aerospace and military applications, for ballistic-rated body armor fabric and ballistic composites, in marine cordage, marine hull reinforcement, and as an asbestos substitute.[1]
The chain molecules in the fibers are highly oriented along the fiber axis. As a result, a higher proportion of the chemical bond contributes more to fiber strength than in many other synthetic fibers. Aramids have a very high melting point (>500 °C).
Common aramid brand names include Kevlar, Nomex, and Twaron.
Aramids are divided into two main types according to where the linkages attach to the rings. Numbering the carbon atoms sequentially around a ring, para-aramids have the linkages attached at positions 1 and 4, while meta-aramids have them at positions 1 and 3. That is, the attachment points are diametrically opposite each other in para-aramids, and two atoms apart in meta-aramids.
Differences between Meta-Aramid and Para-Aramid yarns
Knowing the differences between meta aramid and para aramid fibers yarns will help you to decide the best aramid yarn for your industrial application.
Meta-Aramids are yarns which are highly resistant to temperature, chemical degradation, and abrasion resistant. These yarns are typically manufactured in wet spinning in a chemical solution. The result of the wet spinning is a semi-crystalline meta aramid fiber with its molecular chain partially oriented along the axis of the fiber.
These synthetic fibers are unique in their ability to withstand tensile stress during exposure to high temperatures, provide electrical insulation and there is a high resistance to heat. Meta HT is the high strength undyeable meta aramid whilst MetaFine is the easy dyeable meta aramid with ballistics protection.
Para-aramids yarns on the other hand have high tensile strength. The para-aramids yarn fibers are created in the production process by the dry-jet, wet spinning method resulting in a high performance fiber which consists of fully extended liquid crystal chains formed along the fiber axis with a high degree of crystallinity which increases the fiber's strength.

Tay supply Regenerated Para-Aramid yarns in heavy counts from Nm 1 to Nm 14.
Tay also supply fine counts in a number of technical yarns spinning from Nm 10/1 to 100/1 using branded fibres like Twaron®, Kevlar®, Technora®, Panox®, Conex®, UHMWPE, Cordura® and we can blend these with each other and fibres such as polyester, viscose, glass, etc.
An important part of Tay's production uses 100% stretch broken 100% para-aramid Twaron® in natural yellow and colours as a sewing thread yarn. It also has uses as a selvedge yarn in the weaving of Carbon Fibre, aromatic polyamide or Aramid Fibre fabrics.
See the Filidea and Tay yarn links for more information on other items produced or give us a call
Is Aramid the same as Kevlar? 
Kevlar is, in fact, the most famous Para-Aramid in the World. Made famous by DuPont, Kevlar is the trademarked brand name for the first Para-Aramid ever made. This name is now synonymous around the World and is used when describing the Aramid fiber, as opposed to the actual Kevlar brand. 
So, when looking at Aramid vs Kevlar, there is essentially no difference, other than Kevlar being a subclass of Aramid. 
Aramids are generally prepared by the reaction between an amine group and a carboxylic acid halide group.
Well-known aramid polymers such as Kevlar, Twaron, Nomex, New Star, and Teijinconex) are prepared from diamine and diacid precursors. These polymers can be further classified according to the linkages on the aromatic subunits. Nomex, Teijinconex, and New Star contain predominantly the meta-linkage. They are called poly-metaphenylene isophthalamides (MPIAs). By contrast, Kevlar and Twaron both feature para-linkages. They are called p-phenylene terephthalamides (PPTAs).
The co-solvent used in the production of PPTA must have both an organic component to dissolve the aromatic polymer and an ionic component to occupy the hydrogen bonds of the amide groups. There is still no known feasible alternative to the cancer-causing hexamethylphosphorous triamide (HMPT) for dissolving the polymer.
After production of the polymer, the aramid fiber is produced by spinning the dissolved polymer to a solid fiber from a liquid chemical blend. Polymer solvent for spinning PPTA is generally 100% anhydrous sulfuric acid.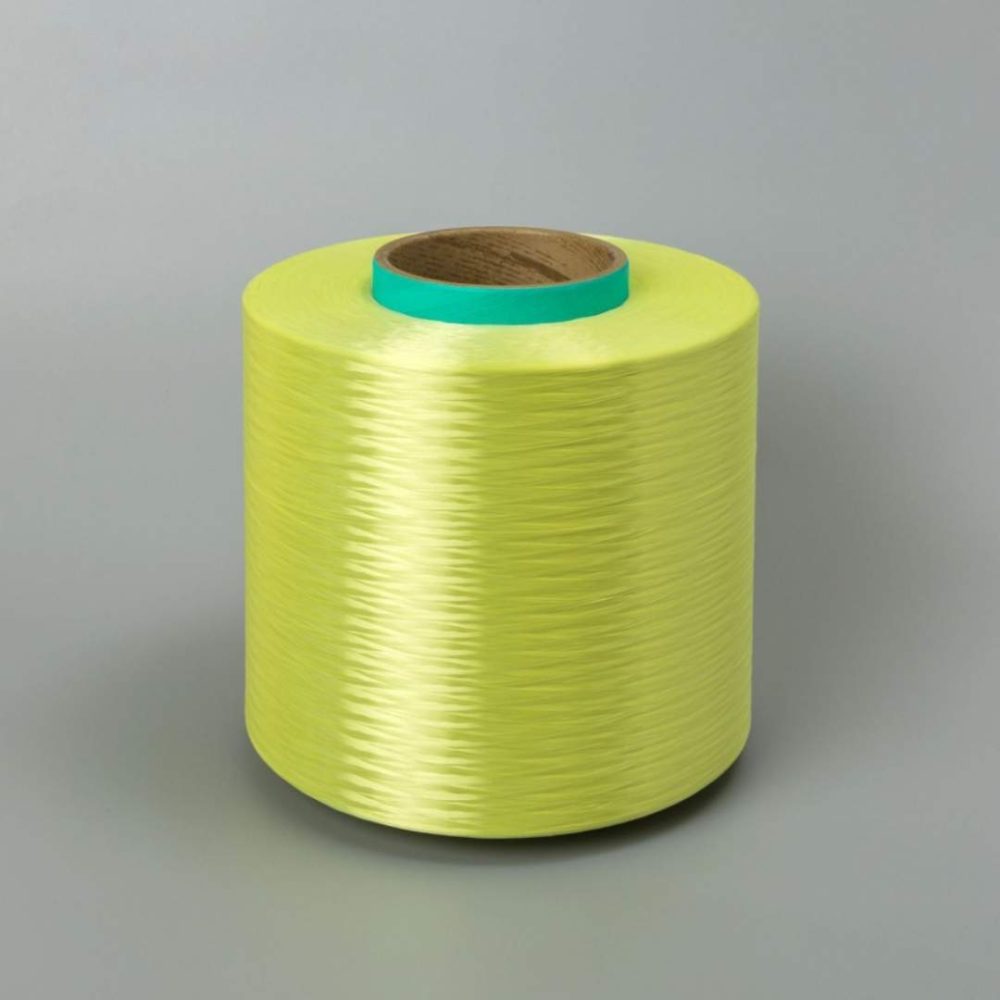 Frequently Asked Questions