SageZander are agents in the UK and Ireland for Tintoria Sala. Tintoria Sala are a company who spin and dye Trevira® long staple spun yarns suitable for upholstery, curtains and other end uses.
Although the Trevira® yarns dominate there are various other options available. Advanced dyeing techniques enable double dyeing and high colour fastness standards to be achieved.
Contact SageZander today for more information on the Tintoria Sala products we have in stock.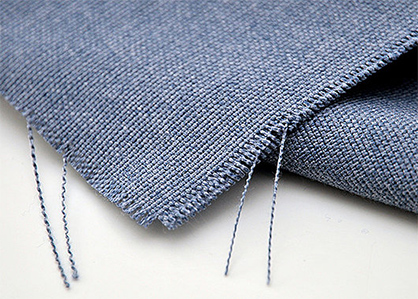 "Serving our customers with their needs at the heart of our operations."
Tintoria Sala are specialist yarn dyers and spinners based in Merone, Italy. Their team works together with their clients to find ideal solutions for the best outcome of any kind of fibre. Tintoria Sala has state of the art equipment and technology. This makes Tintoria Sala a leading company within the textile industry due to their customer service and their state of the art technology and equipment.
The laboratory is the pride of Tintoria Sala. There they can control all materials, perform thorough tests, monitor their work work and check the outcomes, carry out colour sampling and develop new dying processes. It is thanks to laboratory activity that they can also meet requests for small quantities, between 1 and 10kg.
The vast machinery fleet that Tintoria Sala can rely on, consisting of 26 autoclaves, enable them to meet any production needs, from 30 to 1000Kg per colour, and to clear orders fast, providing a high quality, efficient service. The potential production capacity of  the equipment at Tintoria Sala can reach over 20,000Kg of processed yarn a day. All yarns are inspected before delivery to our clients. We check: colour accuracy, required fastness and visible faults, if any.
Tintoria Sala is a leader in the dyeing of yarns for use in interior décor, besides its important growth in the fashion industry: it can produce technologically advanced yarns that are ready to take up the challenges of the future.
We hope to load up some more details on the wool, cotton, linen blends, etc in the coming weeks.
Trevira Fibre is a synthetic fibre with high technological value. Trevira fibre is one of the most widely recognised brands at an international level and on which the majority of yarns manufactured by Tintoria Sale are based on this material. It's flame retardant technology meets the most demanding safety requirements. Their Trevira CS Club Silver Member award only reserved to the most important users, provides how strongly Tintoria Sala believes in the Trevira Fibre, which it has been prizing and prompting on the market.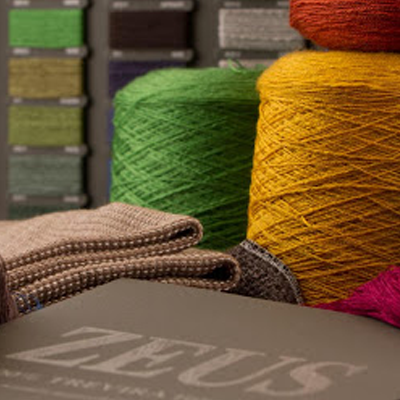 This innovative yarn is produced by Tintoria Sala in 100% Trevira, a material that can be realistically reproduce viscose-linen fabrics with their typically uneven and natural look. It's unique manufacturing method donated the creation of a natural, uneven effect of a synthetic fireproof fabric, as is usually obtained by bending light viscose fibres with dark linen ones. Production ranges from one single cone to large scale.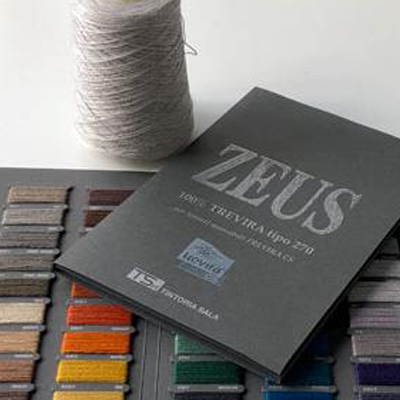 After months of study they are proud to present the variant of our article Zeus – 100% Trevira CS – with high performance at the pilling test. Strongly requested by the textile world specialized in seating furniture, we are now able to give new life to an article already well known thanks to its viscose linen effect with all the characteristics of Trevire CS brand.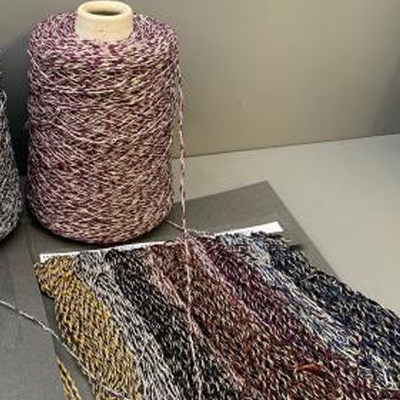 What makes this yarn so unique is the special faded effect that results in uneven shot fabrics: a trait that opens up to creative solutions, especially for home décor. Blended with other yarns, it results in distinctive effects that enhance the final result. However, it may be used on its own to manufacture naturally uneven textiles. Made of 100% Trevira, it is fire retardant and it is available in an ever expanding wide range of colours, with an ever expanding palette.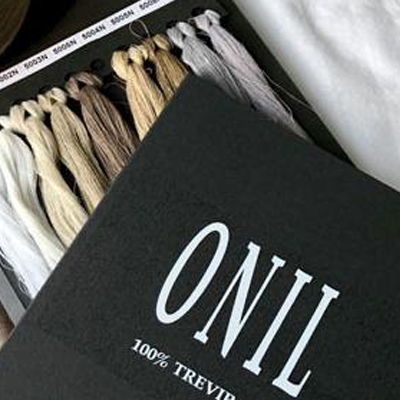 ONIL: LINEN EFFECT IN TREVIRA CS
When nature meets Trevira CS
Introduced during Heimtextil 2018, our new article Onil – 100% Trevira CS – has all the visual and tactile characteristics of linen: lightness, two-colored details and irregularities, an article of high quality and ductile in its various shapes and colours that Tintoria Sala offers
Research and development have always been the main themes of Tintoria Sala, during the last Heimtextil 2018 was presented a new variant of our article Zeus – 100% Trevira CS: the viscose linen effect is now ready to be used also in outdoor furnishing complements.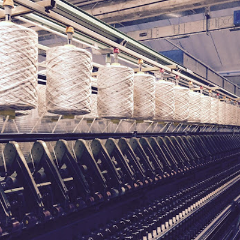 A 100% Trevira article
Blended with yarns in different counts, it can be used to manufacture textiles with uneven effects, both in colour and in hand. Any colour can be obtained in a single-dying process.