The Number 1 Yarn Supplier UK - SageZander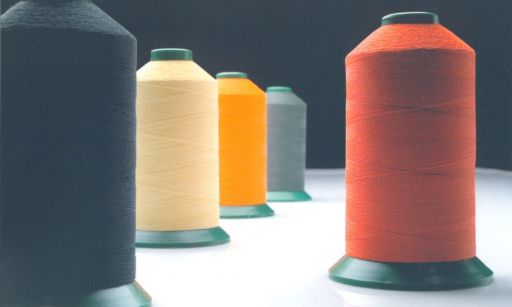 SageZander is a wholesale yarn supplier in the UK. We serve a wide range of global clients through our base in the historic textile town of Congleton, Cheshire. 
We specialise in supplying a range of products to our clientele in the UK, Europe, and Globally.
We are warehousing high tenacity yarns in polyester and nylon. These yarns are suitable for all sorts of textile manufacture such as weaving, braiding, knitting, or other processes. We carry many specialty yarn materials in stock such as low melt temperature yarns, antistatic yarns, etc. for use in all sorts of textile and composite applications.
"Serving our customers with their needs at the heart of our operations."
Trusted Yarn Suppliers - UK
Established in 2006 and trusted by a large number of clients globally, SageZander are specialist UK Yarn Suppliers of Spun Yarn in 2 main areas, Technical and Weaving & Knitting End Uses. 
We offer Formosa's Tairyfil brand carbon fiber yarn in Scandanavia, France, Italy, Spain, the UK, Netherlands, Belgium. As well as the textile processes carbon fiber can be used for; other end uses such as filament winding and pultrusion amongst others can be key areas for new applications in the ever-growing composite fields.
We have many spun yarns using different spinning technologies at our fingertips, using long and short-staple fiber yarns in fibers ranging from polyester, nylon, and cotton through to para-aramid, meta-aramid, modacrylic, and other flame retardants, cut resistant or high-temperature options.
Many of these suit technical end uses but we also have many yarns suited to general weaving and knitting in the upholstery area. We work with Kureha's carbon fiber materials for vacuum furnace insulation and their PVDF polymer for applications where chemical, heat, and abrasion-resistant properties are sought.
We love building relationships with our collaborators and clients.






SageZander is a trusted wholesale yarn supplier in the UK, EU & globally. With over 2,000 clients in every industry, we offer a customer-first service, with extremely high levels of quality. 
Our wide range of products allows us to be adaptable, flexible, and offer a customised product, unique to your needs. On top of this, in 2019, we opened Zanderire Ltd, our EU office. This shows our unyielding support and dedication to our EU clients. 
If you have any enquiries then please give us a call or drop us an email. We are always happy to try and help you solve your queries. You can rely on the experience of our team and our business partners to look after your requirements and product development needs.
In fact we can always give you information about all the other fibre types (PBO, PVA, PPS, Protal®,  Nomex®, Kermel®, Kevlar®, Twaron®, Kanecaron® , Technora® ,Panox®, Conex®, Ex-static®, Beltron®, Trevira®, Bekinox®, Vectran®, Dralon®, Cotton, Linen, Polypropylene, Polyethylene) as we have partners usually working with these in different formats.
SageZander is connected with many U.K. and European industrial and technical textile and composite industry processors. It is always of interest to us to hear from new suppliers that are looking for someone to market their products and place new developments into the markets where we can help.