ECOTEC® Yarns by Marchi & Fildi
ECOTEC® Yarns by Marchi & Fildi from SageZander
SageZander supply ECOTEC® yarns by Marchi and Fildi. A range of high quality spun yarns with the highest environmental credentials. 
ECOTEC® is a process exclusive of Marchi and Fildi which transforms pre-consumer clippings, such as production waste from weaving and knitting companies, into new beautiful, colorful yarns.
Marchi and Fildi Group (who also have responsibility for Filidea srl's technical yarns) developed their ECOTEC®  range of yarns using recycled materials with the environment as a priority.  For more information get in touch with us today and take a look at the video below to see the yarns and understand the philosophy behind ECOTEC® by March and Fildi.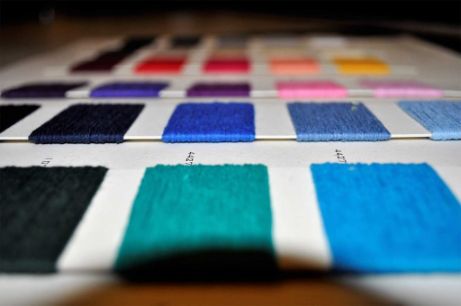 "Serving our customers with their needs at the heart of our operations."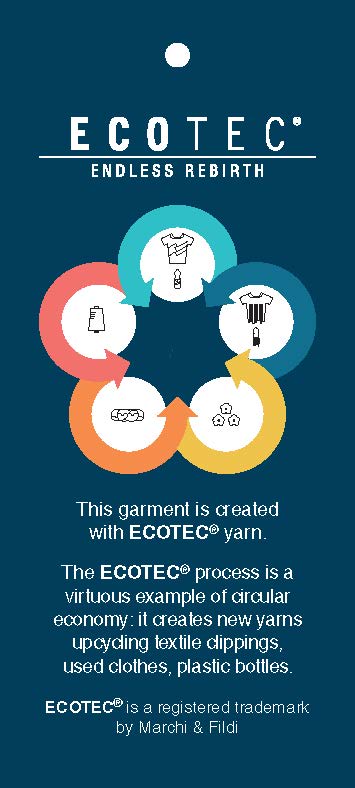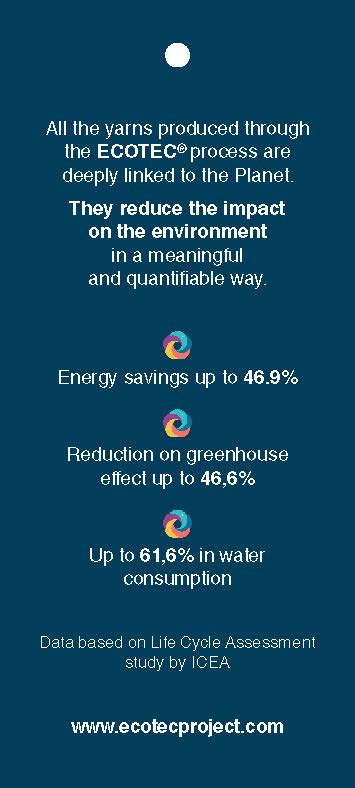 Revolutionising textile production is never easy but with such a powerful message behind the Ecotec® brand it should be something all textile manufacturers and retailers should be asking if they can use in their own ranges.
So although most of the Ecotec range uses cotton you'll find a new fibre dyed quality in wool, 'SUPERNOVA' which uses a new innovative spinning technology to enable a high performance environmentally friendly yarn. Sustainable wool with performance built in.
Most items are stock service based so you have maximum flexibility to serve your customers and sample easily
ECOTEC® is a registered trademark by Marchi & Fildi. Marchi & Fildi monitor using ICEA in Italy which assesses against the global recycling standard using a life cycle assessment. You can become an ECOTEC® by Marchi & Fildi partner. There is a fee to pay for this initiative which allows you to use the Ecotec labelling system Marchi & Fildi have created as a project partner. You get marketing support with this from Marchi & Fildi who will supply labels, communications, social media activities, Pitti Filati, profile marketing activities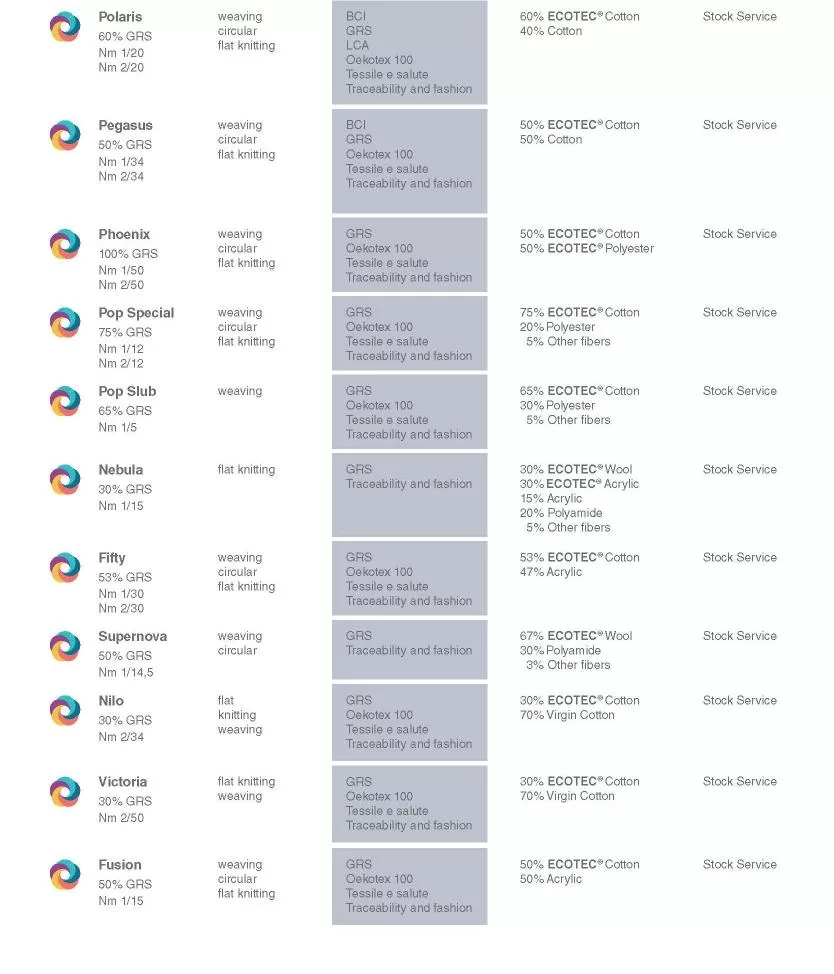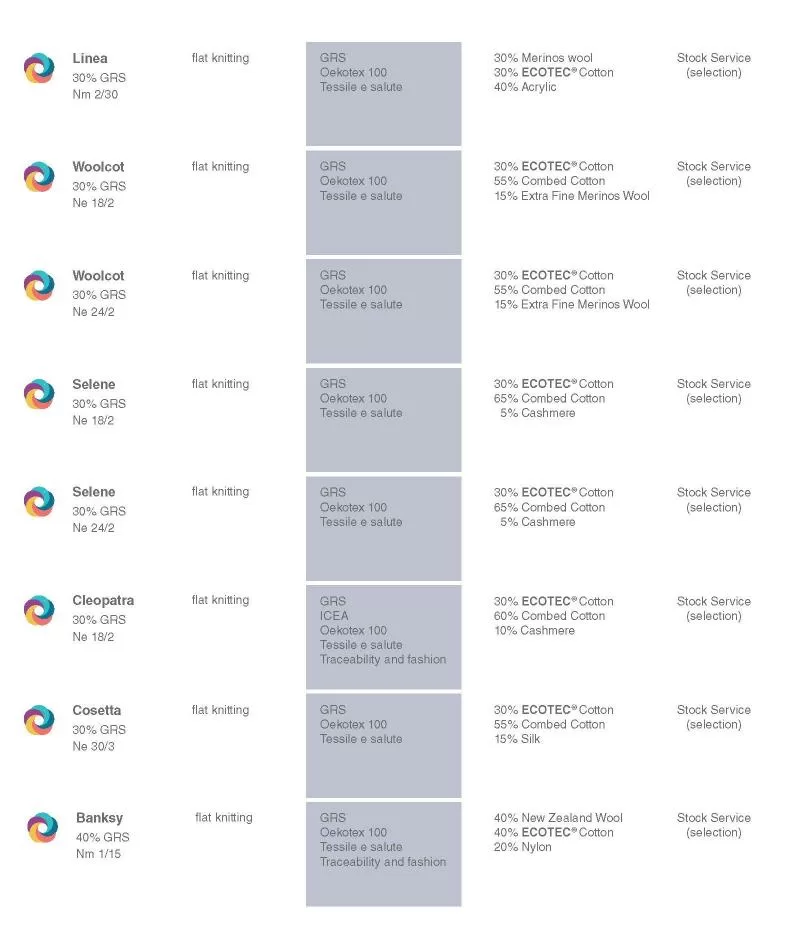 Yarns Provided by SageZander
SageZander LTD is a Yarn and Technical Products wholesale company with global links. Our team serves a wide range of industrial customers from our UK offices. We provide the delivery of products across the UK and Europe.
Our highly skilled and qualified team provide the highest quality yarns from a wide range of products including Tairyfil Carbon fibre yarn, Tintoria Sala, TAY and many more. The SageZander team always ensure that you receive the best quality customer service along with your high quality yarns and technical products.
SageZander is connected with many U.K. and European industrial and technical textile and composite industry processors. It is always of interest to us to hear from new suppliers that are looking for someone to market their products and place new developments into the markets where we can help.
If you have any enquiries about our ECOTEC® Yarns by Marchi & Fildi then please contact us today. We are always happy to try and help you solve your queries by providing the best possible solutions.