Para-Aramid and Meta-Aramid Yarn
Para-Aramid and Meta-Aramid Yarn
SageZander offers stretch broken yarns from Tay which have strength and evenness advantages, especially in the fine counts, also suitable for sewing threads. Meanwhile, Filidea offers open end cotton and worsted system open end yarns.
Re-generated para-aramid fibre is also available from Tay. Also, ask us about continuous filament para-aramid yarns. We have access to some stocks usually around Dtex 1670 or 1680 flat or twisted.
Meta-aramid yarn and para-aramid yarn are suitable for filtration, protective clothing, laundry tape, etc. These are generally available on the cotton spinning system in the range Nm (Ne) 40/1 (24/1), 40/2 (24/2) to Nm (Ne) 60/2 (36/2). The usual blends are 95/5 meta-aramid/para-aramid and 93/5/2 meta-aramid/para-aramid/antistat fibre. Meta-micro is also available in fine counts suitable for undergarment and lining fabrics coming from Filidea.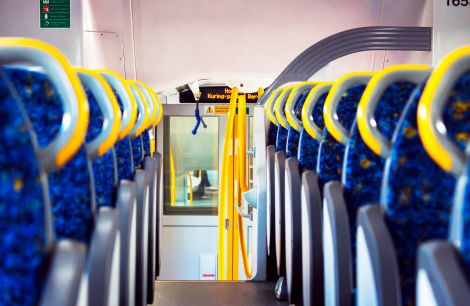 "Serving our customers with their needs at the heart of our operations."
Differences between Meta-Aramid and Para-Aramid yarns
Knowing the differences between meta aramid and para aramid fibers yarns will help you to decide the best aramid yarn for your industrial application.
Meta-Aramids are yarns which are highly resistant to temperature, chemical degradation, and abrasion resistant. These yarns are typically manufactured in wet spinning in a chemical solution. The result of the wet spinning is a semi-crystalline meta aramid fiber with its molecular chain partially oriented along the axis of the fiber.
These synthetic fibers are unique in their ability to withstand tensile stress during exposure to high temperatures, provide electrical insulation and there is a high resistance to heat. Meta HT is the high strength undyeable meta aramid whilst MetaFine is the easy dyeable meta aramid with ballistics protection.
Para-aramids yarns on the other hand have high tensile strength. The para-aramids yarn fibers are created in the production process by the dry-jet, wet spinning method resulting in a high performance fiber which consists of fully extended liquid crystal chains formed along the fiber axis with a high degree of crystallinity which increases the fiber's strength.

Tay supply Regenerated Para-Aramid yarns in heavy counts from Nm 1 to Nm 14.
Tay also supply fine counts in a number of technical yarns spinning from Nm 10/1 to 100/1 using branded fibres like Twaron®, Kevlar®, Technora®, Panox®, Conex®, UHMWPE, Cordura® and we can blend these with each other and fibres such as polyester, viscose, glass, etc.
An important part of Tay's production uses 100% stretch broken 100% para-aramid Twaron® in natural yellow and colours as a sewing thread yarn. It also has uses as a selvedge yarn in the weaving of Carbon Fibre, aromatic polyamide or Aramid Fibre fabrics.
See the Filidea and Tay yarn links for more information on other items produced or give us a call